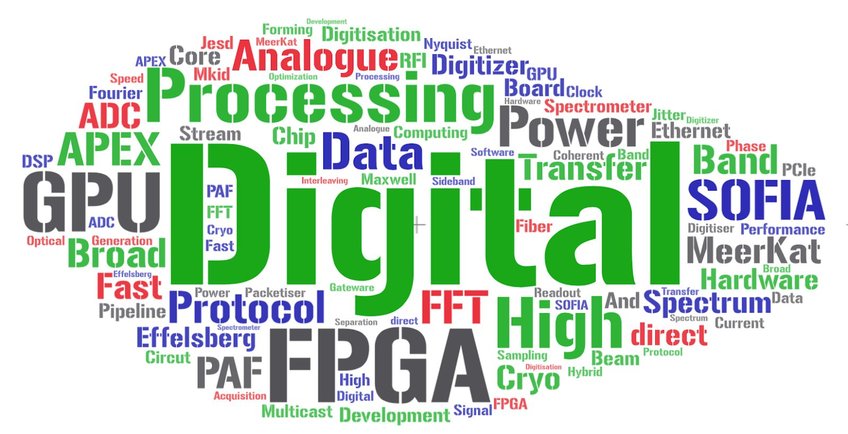 Digital Signal Processing
Signal processing is a fundamental key element of radio astronomy and comes into play in the entire measurement process. The innovative use of modern technologies is of particular importance here and forms the foundation for new observation and analysis methods and ultimately thus enables new scientific discoveries.
The Department of Digital Signal Processing (DSP) drives applications and developments of electronic modules, such as spectrometers, digitizers, packetisers, data transport protocols, which can be found in the signal chains of modern radio telescopes, such as the 100-m Effelsberg, APEX, SOFIA, SKA-MPG Dish Demonstrator or also in MeerKAT. For a long time now, it has not only been a matter of forwarding and recording the analogue and digital signals for a final evaluation, but also of driving developments in the entire signal chain that enable new procedures and extensive pre-processing of signals even during an observation. For this purpose, digital electronics technologies are used and hardware, gateware and firmware developments are applied to develop novel solutions in the areas of signal transport, digitisation and real-time processing and analysis.
The developments of the DSP department thus provide access to science-ready data products for a complete analysis of terrestrial and extraterrestrial radio signals.