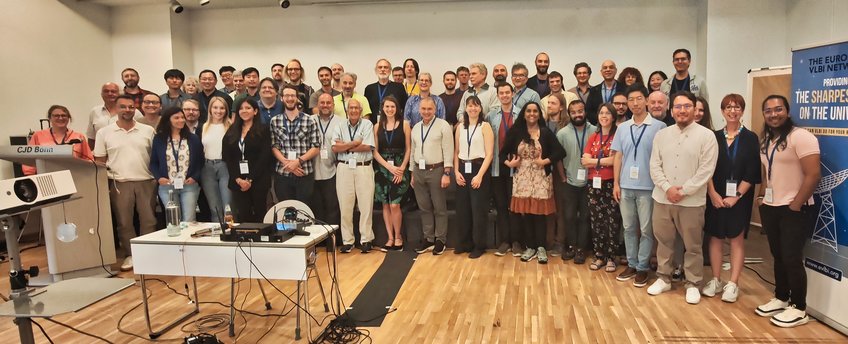 Radio Astronomy / VLBI
mm-VLBI in our scientific and technology divisions
EHT Image of the Black Hole in SgrA* - MPIfR scientists tell the story
Special episode of RadioViews! This time we have insight information, emotional thoughts, and exciting scientific news collected by the Event Horizon Telescope (EHT) Collaboration members at the Max Planck Institute for Radio Astronomy in Bonn, Germany. It has been a great, devoting journey since Sagittarius A* was observed by the EHT in 2017. Our colleagues tell their side of the story.
https://www.youtube.com/watch?v=z1VxC0J6rzA
Radio Astronomy/VLBI Department: Overview
By employing radio-interferometry, extragalactic objects and their centres are investigated in great detail. The Very Long Base Line Interferometry (VLBI) technique is applied by correlating data from telescopes distributed worldwide and using them as a "giant" combined telescope within the framework of coordinated arrays as the the European VLBI network (EVN). In addition, global VLBI experiments are conducted in cooperation with telescopes in the USA.

Compact radio sources are the astronomical 'target' in our studies. Thanks to the expertise over decades our group in radio interferometric techniques our department counts among the world leading groups in this area.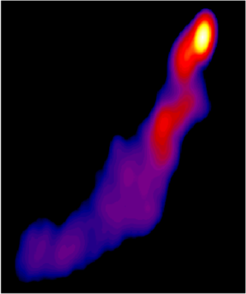 Main Research Topics
The group research can be summarised in three main areas: very-high-resolution imaging of compact radio sources, VLBI monitoring of milliarcsecond-scale structural changes, and spectral and polarisation monitoring of radio sources. A series of additional projects and initatives rounds the scientific portfolio of the VLBI department.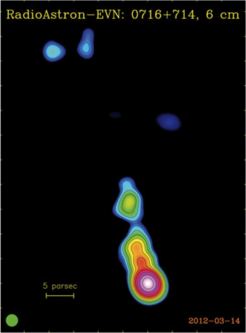 Space-VLBI: Ground-space VLBI provides an alternative way of increasing resolution in radio interferometry. The Russian RadioAstron project successfully operated a 10-m radio telescope, Spektr-R, between July 2011 and January 2019. With a perigee of 10,000 km and an apogee of 399,000 km, angular resolution down to a few microarcseconds was made possible. Available wavelengths were 92, 18, 6, and 1.3 cm. Our group is involved on several Key Science Programs of this collaboration, leading 3 (out of 8) of these. The VLBI Technology Division is involved in the correlation of ground-RadioAstron data with the MPIfR DiFX software correlator. After the termination of the space mission in mid 2019, the data post-processing and analysis will continue over several years.
Millimetre very-long-baseline interferometry at the Max Planck Institute for Radio Astronomy
The Max Planck Institute for Radio Astronomy in Bonn (Germany) is one of the key players in the Event Horizon Telescope (EHT) collaboration. The team led by J. Anton Zensus played a crucial role in the discovery of the Black Hole in M87. The movie describes the work and achievements of the group in the field of mm VLBI: from observational and technological challenges until the break through scientific discoveries.
https://www.youtube.com/watch?v=NQCIGspU_8Y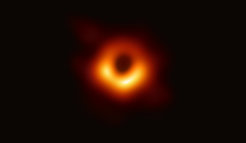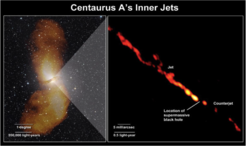 List of refereed papers from the department lef by Prof. Zensus (ADS private library)